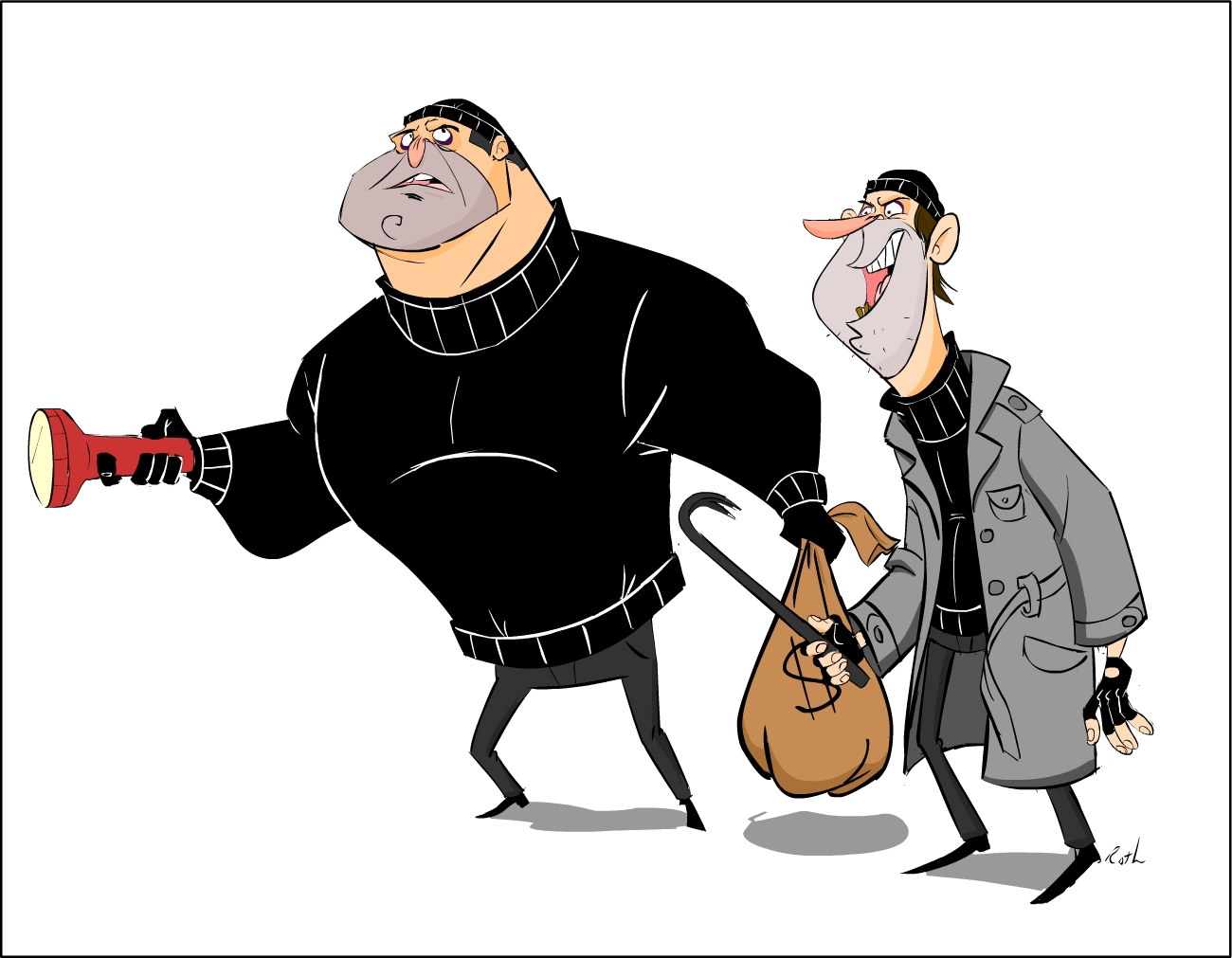 We just finished the new year celebration and we were still basking in the euphoria of chicken legs and turkey laps when the thieves came calling.
We heard gba gba  gba( bang on the door) my mom, bro, myself, the girl that lived with us and my aunt all woke up at the same time and froze.  Kiloshele, awon won niyen? Tani?(who are those, what's the matter) mom asked?
We realised they were thieves and we all got ready to face whatever was coming from them when they eventually get to our own side. Mom told us all to kneel,  we did and  she led us in prayer and told God to let this cup pass over us all. Thinking back now, I wonder what kind of agony she must be passing through at that hour as a single mom.
We heard someone rush down the stairs and the thieves shouted where do you think you  are going, we will gun you down!
We later realised after the whole episode that it was one of our neighbor's visitor downstairs, who happened to be the only one at home that night, her sister in law, who was their hostess, had gone out with the woman's husband for a night vigil, the woman stayed behind because she felt weak and wanted to rest.  She was stripped naked, left only with her panties, and made to lead the thieves to each family's apartment. Her panties was also ripped off while she was leading them upstairs and she was stark naked knocking from door to door and acting as a  decoy for the thieves.
This was the only painful part for me in the whole episode. She wept uncontrollably for days, I can still picture her face as I write this.
It was our turn and the thieves came knocking at our door, mom told us to lie still while she opens the door, we tagged along and mom knelt down and I followed suit, chorusing, you are welcome sir, please come inside. (Kai(gosh) where that inspiration came to mom I still don't understand till today, I'm sure she would be like, at least since she doesn't have money to give them our humility has to be on a higher level hahahaha!
They matched us to the room and I told them to pack clothes, pack jewelries, please pack, pack and pack.
They took what they wanted, my brother wanted to get a look at their faces they gave him some blows and brought out their gun, my mom had to beg them to please let him be.
My aunt who was lying In the living room was slapped, man-handled and about to be raped, she cried out and became an instant asthmatic patient crying and shaking that she was an asthmatic patient with a croaky voice. Where I laid I was like huh in my mind, and I was laughing like crazy under my breathe, mom had to pinch me so I could get a grip before I get us killed or raped.  I wonder what kind of a child I was ,to find that moment hilarious, my mother must have had a "field day" raising me lol.
They opened our fridge ate some meat, and drank some cold water, then poured the rest on all of us  and gave a stern warning for us to lie still till they are far gone.
We all "ganpa" (stayed in one position) for the next two hours before we started screaming at the top of our lungs especially mom and I, oleeeeeeee, egbawa ooooooo oooleeeeeee ni oooo, baba landlord egbawa oooooooo( thieves, help, landlord please help us)
Oh my days, I can't get over the fact that we waited for two hours before  screaming.
Have you had any experience such as this? A scary one which later became a laughing matter at the end of it all? You can share in the comment box so we can all have a good laugh.
Have a beautiful week ahead.
Image credit: Keywordpictures.com