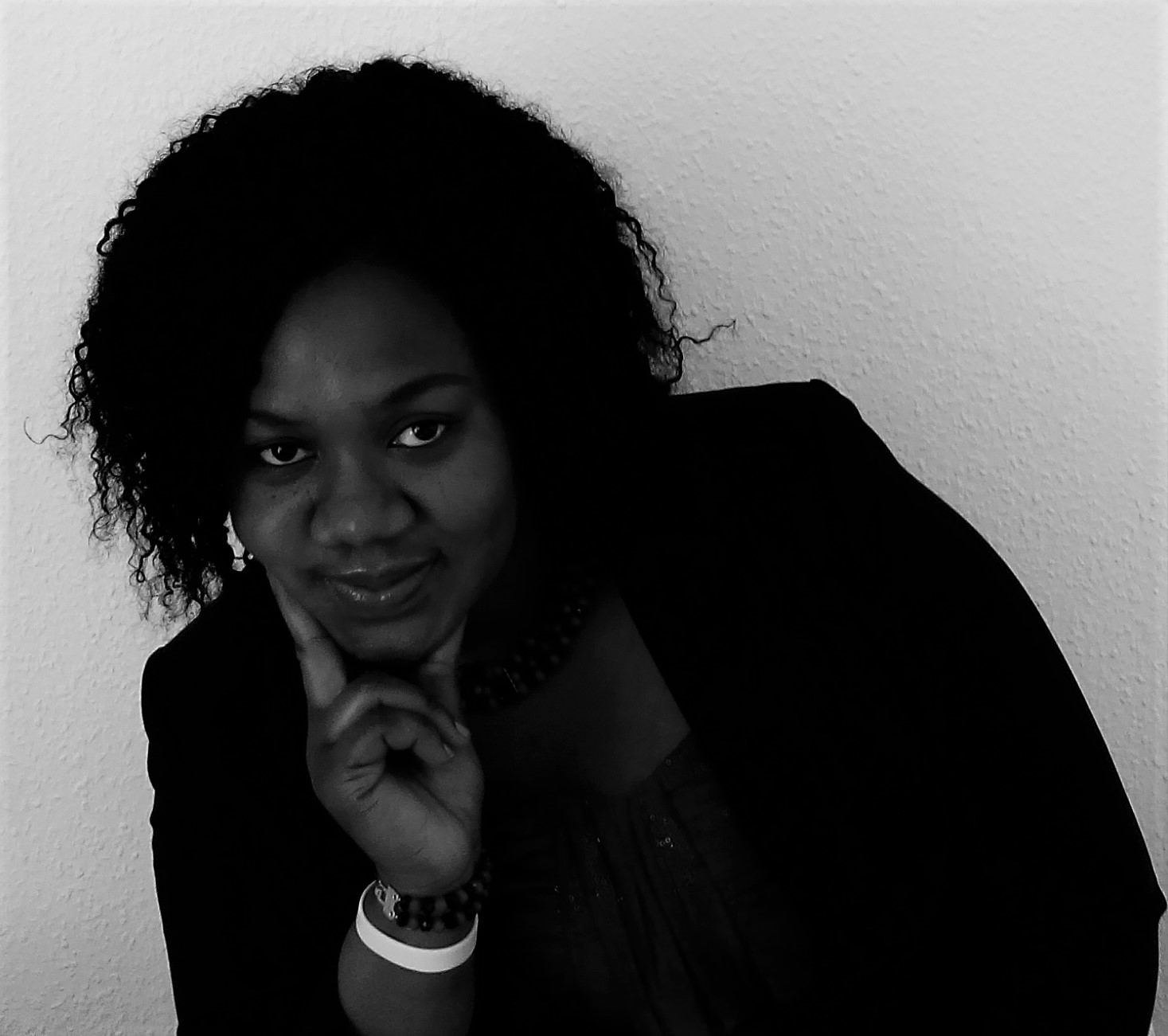 Hi, my name is Oluwatosin Olajumoke wife of Oludunsin Arodudu and I am proudly Today's Woman.
I am working together with my husband to  build our home and marriage, it's an awesome team work between us, with each of us giving our all to have and dwell in a beautiful atmosphere, devoid of fear, repression, depression and negativity, an atmosphere where godly kids can be raised.   I am an explosive power house in the making, and yes to cap it all, I am a "godly feminist" let me define this my own personally coined English, lol  ( A woman who understands that she is specially created and loved by God despite her shortcomings, and not bound by traditions of humans)  I know you wonder how I came about this word godly feminist?
Ok, i would shed more light, before I got married I was an unrepentant feminist, that is, an extremist in the school of feminism, it is either black or white, no room for balance. You wouldn't blame me much, it was my defense mechanism to survive in a society which sees a female as one to be subdued, repressed, harassed, poked, caged and seen as a conquest in all spheres of life and ramifications.  Now that I am married to a good and godly man, who understand the tenets of the word love and submission, a man who makes himself amenable to God's dealings, I realized being an unrepentant feminist is an injustice to this kind of man, and I began to repent of some of my extremity in feminism and balance came into my life, then I became a godly feminist.  I hope you got my drift?  How awesome is the power of positivity, the gains of seeing beyond tradition, because I am loved, my homely responsibilities are easy to carry, because I am appreciated, I want to be a responsible wife and mother. We have days of misunderstanding, but we keep coming back to a place of agreement because we have made ourselves amenable to God's dealings and not what the society teaches.
My present pet peeve are the people who find  everything and everyway to bring down Today's woman, I have been tagged a disgusting feminist, "elegbe kiloko  o she" (a woman who challenges the authority of men), I have been called a frustrated woman.  Newsflash, sorry to burst your bubble, I have a man who recognizes the strength inherent in me, who pushes me to be better, who made me discover the treasure in me, who never stopped telling me for one day to keep finding and discovering myself.  He unashamedly supports my move on being a voice for repressed and depressed women, so sorry you missed it, this girl has got her acts together and she has a focus, a focus to help lift other women up from the dungeon which our society has placed them in.
Who is Today's woman?
Today's woman is strong, Today's Woman has an understanding of what God has deposited in her, Today's woman doesn't care of the opinion you have about her, Today's Woman is not ready to please the world anymore. Today's Woman sees past the various messages floating our churches, religious organisations, the internet, and everywhere on how she must run her home and become a zombie for her marriage and life to succeed.  Rather than your messages to sink in the heart of Today's Woman, she scoffs at you the writer, and walks or scrolls pass your imbalanced messages, messages that have placed a burden on her, messages that have thrown her into an unending pit of depression, messages that have made her kill her dreams and seen herself as a non entity, and an everlasting shadow in the wake of a man. Messages that makes her see herself and all there is to her as a wife and mother without purpose or vision.
You all have only succeeded in sowing rebellion and anger in women's heart in this side of the world, you all have created the revolution going on, the wave is strong and spreading because you all have kept women in darkness for so long, bound women with chains and shackles with the various imbalanced marital messages being propagated, with the various judgmental advises dished out to a woman. You all have put a burden on the women folk for long and Today's Woman is charging back, Today's Woman has broken free, the snare that holds her bound is broken and she's escaped!  Today's Woman understands the extent of the love God has for her, and she knows none of the boxes the world places her in can contain the treasures inside of her. Ohhhhh my God I am bursting out, and screaming at the beauty of self discovery, the beauty of discovering whom Today's Woman is  and what treasures lies inherent in her.

Today's woman would do anything to seek for knowledge from people who delivers a balanced message and would do anything to inculcate everything these people say  to her as a woman.
Today's Woman  is the best thing to happen to this world since sliced bread.
Today's woman understand the tenets of a good home and she would build hers and help build the ones of generations to come,  only if we all can channel her energy to the right source, by being balanced in our opinions on marital messages given,by calling the men to order, by making men understand that a home is built by the man and the woman, by making men understand that they are the covering over their families and it is high time they take up the charge of priesthood over their homes,by not tolerating promiscuity from men and ascribing it to their nature, by charging men to build better homes rather than aid them in despicable acts, by encouraging hurting women and speaking the truth to them from a loving and caring heart rather than from a place of scorn, condemnation and a desire to further subdue and crush.
Today's Woman would move mountains for the people she holds dear and would exude all humility to people who recognizes her power and potential, people who encourage her to be better and to never stop soaring, she would do anything for them. Stop seeing Today's Woman as an unruly and recalcitrant fellow, stop seeing Today's Woman as a woman who cannot be under a man, this is a huge misunderstanding and flagrant conclusion.
Today's Woman is the best thing that can happen to this world if only we open our eyes to see beyond the powerful and immovable exterior, beneath that is a heart full of love, compassion, understanding and humility, beneath that is a treasure inherent within that can be tapped into various positive ventures to make our society a better place.
Today's Woman only seeks to be understood and appreciated.
I am proudly Today's Woman and I am one of the best things to happen to the women folk and to the world at large.
Please share this, and the subsequent posts that would come after on Today's Woman, let us sensitize everyone, let us make people  understand that there is still a tiny bit of hope to save the institution of marriage, let us go back to the drawing board and fix everything we have tampered with, let us hold  both men and women responsible for the success of a happy home and happy and balanced generation to come.
Thank you.